Situated along the side of our Umtamvuna River, is the Old Pont Holiday Resort. A water sports resort with a nice cozy Bar on the riverside.Breathtaking views and Friendly aces everywhere you look.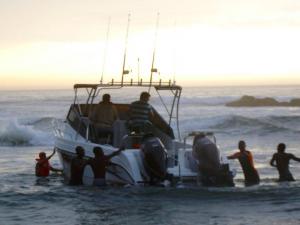 Fishing under a spectacular sunrise, either from a boat or from the shore.


Movies, Fashion stores, Restaurants and all the rest to keep you busy on any rainy days during your stay. Shelly Centre is situated in Shelly Beach, about 36 minutes from Port Edward.With only a pleasure we will give you directions.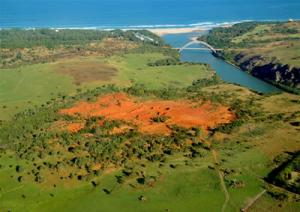 The Red Desert ca be found near Port Edward and t is the smallest desert in the worldRare and vulnerable plant species have been discovered in the area. Aesthetically the area gives superb views over the UmtavunaGorge and Estaury with the stark cont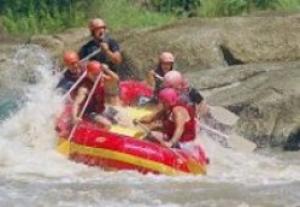 Wild water rafting on th Umzimkulu river provides a fun filled adventurous day. It comprises of two routes one a relaxed paddle with three momorable rapids and a second more exciting route which lasts a full day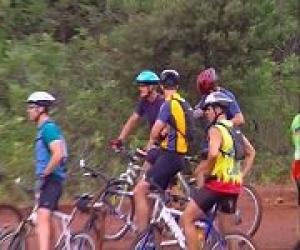 There are hiking and Mountain Bike trails ranging from easy to very difficult new Echo trail 507 hours is a guided hike along one of the tributaries of the Umzimkulwana river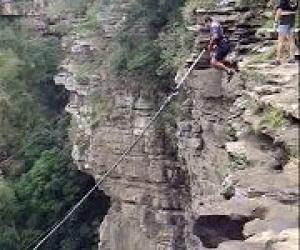 The Wild Gorge swing is an awesome experience that leaves you breathless but exhilarated. one steps or jumps off the waterfall to swing intothe dephs of the gorge in a 100m 3 Storeys


Gambling, Watersports, Horse riding trails, Kiddies excitement centre (Magic Company)Restaurants and Bowling. The Fun and Food just does not end - only 5km from Port Edward.